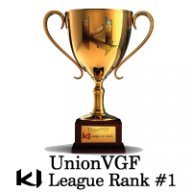 I'd rather be playing Killer Instinct.
Sep 11, 2013
4,245
2,163
2,280
So, does Game pass ultimate give me access to EA Play titles on PC? I can't seem to get my EA account and Xbox accounts to connect. I can download everything fine on Xbox, but on PC I can only get Game Pass games, not EA. I wasn't sure if this was a problem with the account or if that's separate on PC. Not a huge deal as I stick mostly to console anyway. I thought I had my EA and Xbox accounts linked properly.
I don't think EA Play through Game Pass Ultimate has arrived on PC yet, but I saw somewhere that it is coming to PC soon.