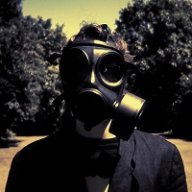 Cult of Osiris
Forum Mod
Supporting Member
Sep 12, 2013
10,215
3,507
4,620
Anybody else nervous that bots are going to steal the preorders as soon as they're live? Like I"m pretty sure even if I click preorder at 11 AM EST on the dot it'll be sold out and that really butters my bread
Yep. Even if things go much more smoothly from the PS sale there still may be tons of demand, not to mention people who missed out on the PS might place a preorder for this. I'm hoping Sony is just trickling the pre-order stock so they don't oversell, but it is concerning.
I know for Amazon there's no penalty for throwing up a preorder. If I saw a PS5 right now I would put in an order even if I wasn't going to keep it.
I hope for the best, but plan for a total mess. I remember just trying to get movie tickets to the last big Avengers movie was an all day deal.