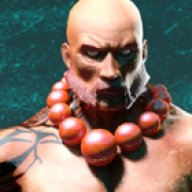 Sep 13, 2013
12,967
5,041
3,629
Does anyone have and play on two separate Xboxs? With cloud saves, can you pickup where you left off on your other Xbox?

I have my old X1X on an older 4K TV upstairs, being used as a Bluray player. I only game on my nicer TV downstairs where the XSX is hooked up, but due to my dog's age I find myself not wanting to go downstairs as much , so he doesn't have to deal with the stairs. I still have both my X1X and PS4 Pro, I've considered the idea of trading them both in for another XSX and being able to game both upstairs and downstairs if desired. Not sure how well that would work, or if it would be a bit of a hassle.
You should be able to.