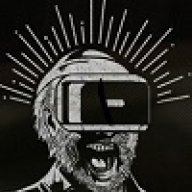 Sep 11, 2013
7,380
1,583
3,079
Chelyabinsk meteor in Russia 2013
30 Hiroshimas. Insane to imagine this thing almost impacted the Earth. I think it was 50 miles in the air when it exploded moving at 15 kilometers a SECOND. That's f***ing mind bending.
What saved us? The angle of the meteor was too horizontal or shallow. If it would have been more of a downward angle, we might have been fvcked.
Imagine the implication to the world if this thing would have impacted. This wouldn't have been just territorially, it would have affected the entire planet. The video below shows the force and damaged it cause 50 miles in the sky and this is with no debris to hurl.
More info
https://en.wikipedia.org/wiki/Chelyabinsk_meteor