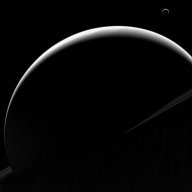 Well-Known Member
Cornerstone Member
Sep 11, 2013
10,308
1,924
13,930
I've been using Hulu TV for over a year now and thinking about canceling it. The service has been great but I rarely watch TV anymore. I'm probably 95% sports at this point and most of that has been with ESPN+, although with the EPL starting up this weekend I would need NBCSN and then CSN Chicago for Bulls games later this year. I already know my parents Spectrum account and use it for a few services I don't already get through Hulu, but have thought about just expanding that for the times I would need regular ESPN, FS1/2, or NBCSN.

I've also thought about just grabbing one of the individual Sling packages. I think they're only $25 and Blue has all the sports channels I'd want outside of ESPN. I'm pretty sure regular ESPN 1&2 are outside of ESPN+, but again for the few times I'd need that I could just use my parent's login lol.

Might see if my cable company has any deals as well. They have a TV Anywhere app which I would just use on my Roku vs a box. Doubt they'd be able to hook me up for less than $25 a month though. Plus they charge a bunch of extra fees on bulls*** I don't need.