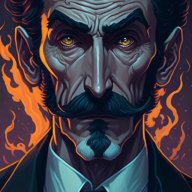 Sep 11, 2013
28,716
10,807
4,279
Apparently people are going to try to raid Area 51. I'm sure, hoping, it started as a joke. I bet some people will attempt it. I hope they try!
https://www.usatoday.com/story/news/nation/2019/07/11/area-51-raid-facebook-event-see-them-aliens/1711343001/
Are we alone? Nearly 400K people have signed up for Facebook event to 'storm' Area 51 and 'see them aliens'​
​
If you've ever wondered whether we're alone in the galaxy, you're no space oddity.​
​
Over 379,000 people have signed on to a
Facebook event
pledging to raid Area 51 in southern Nevada in an effort to "see them aliens." An additional 396,000 respondents marked themselves as "interested" on the event page as of Thursday night.​
​
"If we [N]aruto run, we can move faster than their bullets," the event description says, making a humorous reference to a Japanese manga character known for running with his arms stretched out backward and his head forward.​
​
The page invites respondents to convene Sept. 20 at the Area 51 Alien Center, a combination diner, convenience store and brothel in Amargosa Valley, Nevada, about 90 miles from Las Vegas.​
​
Though the event is months away, social media users have already begun to speculate about what might be inside the highly classified Air Force facility in the Nevada desert.​
​