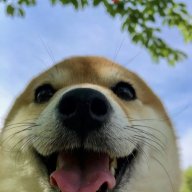 RIP Hazard71
Super Mod
Forum Mod
Sep 11, 2013
17,521
8,086
3,529
https://www.pcgamer.com/phil-spence...dios-and-its-commitment-to-pc-gaming-in-2019/
"We want to empower game creators… to extend the reach of their games to the broadest global player base possible. That said, we…[understand] that there are certain types of games that may be best experienced within a specific context, or with a specific input method (keyboard and mouse, controller, etc)
Spencer adds that company's "first priority is delivering a new Store experience for games that factors in all of our learnings from past challenges on the PC."
I ask him whether we can expect future Xbox Games Studios games to release on Steam as well as the Microsoft Store, to which he's non-committal. "It's a good question and something we've spent a lot of time thinking through. I expect us to share more details on our plans here soon."
"I know we've talked quite a bit over time about what we want to deliver for the player on PC, but at E3 this year, and throughout 2019, you'll begin to see where we've been investing to deliver across Store, services, in Windows and in great games. It's just the beginning."