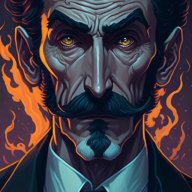 Sep 11, 2013
28,670
10,749
4,279
No chance in hell of me ever trying to eat anything remotely close to these. I can't even eat raw sushi.
via
IMGUR
Our flight staff noped the f*** out after the last post so I will be serving dinner. Enjoy
Balut
Basically a duck embryo boiled alive in its shell
*dry heaves*
Fermented salmon heads (or stink heads)
From Alaska believe it or not
Jellied moose nose
Yea, you thought your grandmas jelly salad was bad?
Bat Paste (Bat Soup)
A live bat forced into a vat of boiling milk....must I continue?
Hasma
Essentially fallopian tubes from frogs...THIS IS A f***ING DESSERT IN CHINA PEOPLE
Cockscomb
That thing from the top of a roosters head? yea...
Black pudding
Sound nice and chocolaty? IT'S f***ING NOT. IT'S COAGULATED f***ING BLOOD FROM ANIMALS
Fried Turantulas
This wouldn't be so bad IF THEY WEREN'T f***ING NOPES
Smalahove
Yea, that's a sheep's head. f*** THAT.
Escamole
Ant larvae from the roots of the Agave Tequilana. Whats that? Tequila? yea just pass me the bottle....yes both of them.
THIS IS A f***ING TUNA EYE
Oh Japan you so weird
Hakarl
Fermented and dried shark meat.