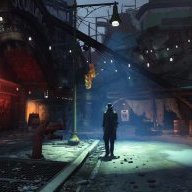 Sep 12, 2013
2,668
715
1,928
E3 2014: Crackdown Returns on Xbox One
http://www.xboxachievements.com/news/news-18355-E3-2014--Crackdown-Returns-on-Xbox-One.html
Crackdown man David Jones has revealed Crackdown for Xbox One, marking a return for Crackdown, but this time on Xbox One. It looks a lot like Crackdown, with the classic cel-shaded Crackdown look, but shinier, more stylised and prettier.
We took a screengrab from the debut Crackdown trailer showing one of the Agents doing their superpowered high jumping thing. We've got to admit, it is nice to see Crackdown back on Xbox once again. It's not Crackdown 3. It's just called Crackdown.
Crackdown will presumably be coming to Xbox One sometime in 2015. We'll have more on the game as soon as it emerges.