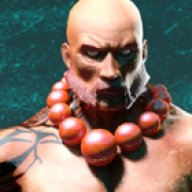 Sep 13, 2013
11,030
2,813
3,629
I don't know, the punk one and the Hair dye one are probably true. Honestly, Isn't Punk literally about rebellion? Oh, I see, you just DRESS punk... so she's... a liar?... And statistically, I'm pretty sure Asians (as a demographic, anyway) ARE the best at math...So...
I'm sure expressing what you think is pretty has nothing to do with drawing attention in some way...
The gamer one is the only one that makes no sense.