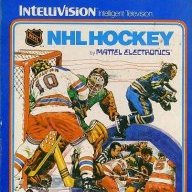 Well-Known Member
Cornerstone Member
Sep 11, 2013
7,278
981
13,029
This service is such a great value. Especially if you have any moderate interest in sports games or shooters. The long trials alone are worth the price.
For sure.
The service isn't great value if a gamer is willing to buy all the latest EA games at full price at launch. But for casual fans, $30/yr is nothing. That's basically the price of one average used game.
MS's Xbox Pass thing is another good subscription for gamers who don't mind playing older games. according to MS site, it's $10/mth (in Canada it's $12), so $120/yr. Add EA Access for $30 and a family has access to tons of games for $150/yr. Add Gold for $60 for MP and GwG and that's $210 + tax.... let's say around $230/yr.
Sounds like a lot, but for a gamer or family who doesn't care about the latest AAA game for $60+tax, subscriptions fit the bill.
No different than Netflix. Before they spent money to have exclusive content, it used to be just a big catalog of old movies and TV shows at the beginning. And millions of people were happy with paying money to watch oldies.