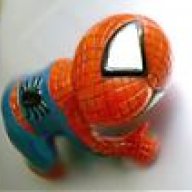 Your Friendly Neighborhood Spider-man
Cornerstone Member
Sep 11, 2013
10,066
3,709
13,830
Sorry for the rant, AFter 3 fking weeks of no gaming, finally I can to sit down to play Phyconants on PC, but it wouldn't run.
So I thought maybe game was corrupted, so reinstalled.
Same shiit.
Turned out every game with Administrator permission required for installation game cannot run.
For 2 previous hours, I tried everything, update windows, uninstall reinstall gameservice. Nothing works.
So I decided to cut this POS from my PC. I never had major issues with ALL other gaming services steam, Epic, Blizzard Ubi, EA. But this game pass is so s***. Nevermind some game just broken.
Hope Sony has an upcoming better service than this POS on PC. I will return to just paying for games on steam & epic. At least I know they runs.
Fk Gamepass, waste of my precious time.
Edit: I changed the title after fixing the issue with gamepass that has more to do with my corupeted C drive than gamepass.
Last edited: