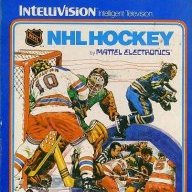 Well-Known Member
Cornerstone Member
Sep 11, 2013
7,270
981
13,029
I do this with a family member where we split the costs. I still prefer to buy discs when I can, but for cheap digital games, buddy up with a trustworthy person, home share, and split the costs, and share the games.
This article is from 2015, so the new UI may have things in different places, but it still acts the same:
http://www.ubergizmo.com/how-to/gameshare-xbox-one/
Here's how it goes:
The person you trust and want to share games with should do the same thing if you want to mutually share each other's games. Or else, you only do it for one side. My bud and I share both libraries, so we did this to each other's systems:
- I add his gamertag login to my system, and sign into my system as him
- I then set the console to Home (under his gamertag)
- Log out of his gamertag, and then re-log back in as my own
- Now I can see his games
- If he does the same thing on his system (use my login etc....), he sees my games
- Done
- If you don't want to do it anymore, no problem. Just delete his profile and logged into your system as you, just set your system as Home under your gamertag. Now, he can't see your game library anymore
Home sharing does the following:
- Can see and play each other's digital games
- This also includes EA Access games, but both people have to have the EA Access app to work
- BC 360 digital games work too
- You can even play in the same MP game (we play BF1 together even though I'm the one who bought a digital copy)
- Xbox Gold is shared too, so you just need to buy one annual 12 month plan
- BUT, a console can only mess around with setting a system as Home 3 times per year. So don't go around recklessly turning it on and off with any family members. If you reach the limit, it locks you with the last home sharing thing you did
Have fun and share the costs!
Last edited: