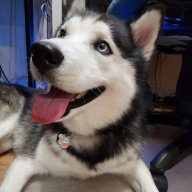 https://streamerlinks.com/Nervusbreakdown
Sep 11, 2013
7,603
2,107
3,031
Plainview
, is it possible to get a live chat room into our own media channel so when I go live people can chat in that room instead of leaving the Unionvgf.com?
Do I want to get a URL from the chat room so I can add to the OBS software so that way it will expand the chat?
I do want to also broadcast live events and share it will this channel so that way it is only us and everyone in the whole world.
Thanks!