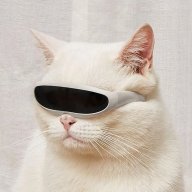 Sep 12, 2013
8,169
3,593
2,730
Yeah, had spawn in soul calibur 2, was meh.
Looks like injustice joker with different clothes, looks meh, honestly why they don't just give us a ledger or Nicholson (or comic book style) joker is mind boggling considering the universal dislike for injustice 2 joker.
Arnold looks great, best he's looked since T2 imo. They really should give us a terminator and T2 skin too though.
Where's Ashley?
Some think Ash was bumped by the Joker because of the both Joker and Terminator have movies coming out so the films and game cross promote eachother.