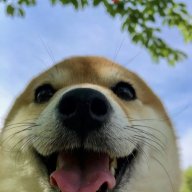 Hiding in your WiFi 🙃
Forum Mod
Sep 11, 2013
7,350
2,593
2,529
https://news.xbox.com/en-us/2019/04/04/spotify-chat-and-more-coming-to-game-bar-on-windows-10/
Today, we are excited to begin testing several new features in beta for Game bar on Windows 10. Game bar is an overlay built into Windows that works over any PC game and can be brought up quickly by pressing the Windows key + G – "Win+G". Check it out on the Xbox Insider Hub on your Windows 10 PC (more instructions below).
At X018, we shared a commitment to improve PC gaming on Windows 10 and, earlier this year, we kicked off a PC Gaming Idea Drive to get your suggestions. Today, we're excited to introduce a number of new Game bar features, many inspired by your feedback, including controlling your music through Spotify, creating memes, chatting with friends to share in-game moments, and customizing the UI to your preferred layout. Insiders in our Windows Gaming flight ring can access these new features this week by pressing "Win+G" to bring up the Game bar when playing any PC game.
Spotify integration...
Like many of you, music is a very important part of our gaming experience. Now you can easily control music and podcasts on Spotify from the Spotify widget in the Game bar, including play/pause/skip, changing current playback device, and selecting playlists recommended for you by Spotify.
Friends, Chat, and Mixer...
In the new Xbox Social widget, you can now see what your friends are playing, and you can quickly text them, voice chat them, or watch their Mixer stream all from within the Game bar. The same friends list and communication features work on Xbox One as well as within the Xbox App on iOS, Android and of course Windows 10.
Press Win+G at any time to bring up Game bar, send a quick message, and get back into the action without taking your eyes off the game.