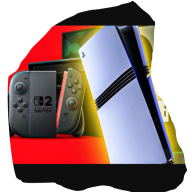 Sep 11, 2013
26,695
3,956
4,031
Madden is getting some competition: today publisher 2K and the NFL announced a new multiyear, multi-game partnership for new football titles. No specific titles were mentioned, and it's not clear which 2K studio will be handling the franchise, but the publisher says that its first NFL game will be out in 2021. The projects are described as being "in early development."

The big question, of course, is what this means for the juggernaut that is EA's Madden series. From the sounds of it, not much will change. The 2K partnership is specifically for "non-simulation football game experiences," which suggests arcade-like games to complement EA's more realistic offering. (If we're lucky, that means a spiritual revival of NFL Blitz.) "Expanding the NFL's presence in the world of gaming has become a focus for the league as we look to grow the next generation of our fanbase and reviving our partnership with 2K was a natural step in that effort," Joe Ruggiero, the NFL's senior VP of consumer products, said in a statement.


The news marks a return of sorts, as 2K previously made the NFL 2K series, which started on the Dreamcast and culminated with NFL 2K5 in 2004. Visual Concepts, the studio behind the NFL 2K series, was acquired by 2K parent company Take-Two in 2005 and has spent the intervening years in the sports space making games based on the NHL, NBA, and WWE. "We're thrilled to be back in business with the NFL in a partnership that will span multiple video games centered on fun, approachable, and social experiences," 2K president David Ismailer said in a statement.