Sep 11, 2013
37,556
9,121
4,031
"I've seen how Sony 360 Reality Audio works – and now I'm a believer"
Like Dolby Atmos, Sony's 3D audio format can bring immersive surround sound to the home, conveniently and affordably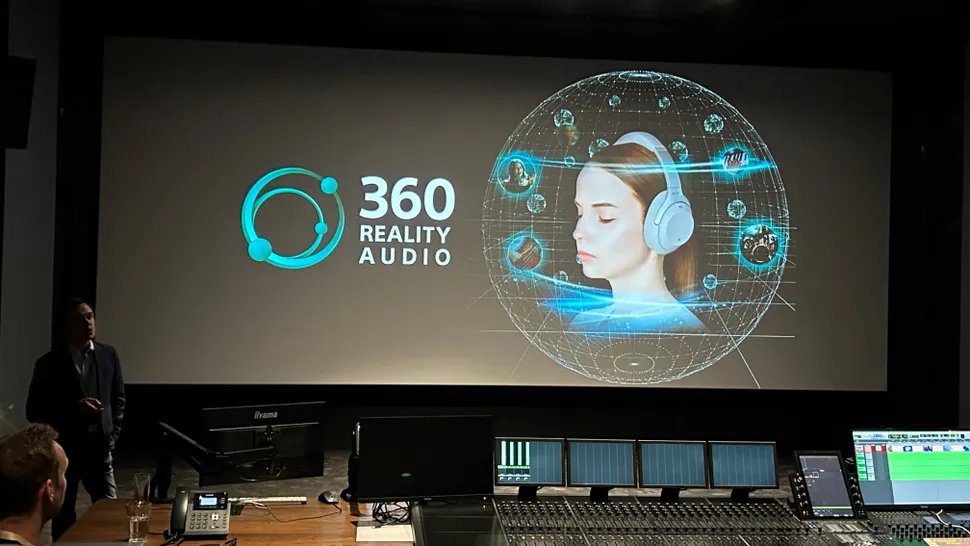 I recently had the opportunity to accompany Sony to The Netherlands for a deep-dive into 360 Reality Audio, led by industry experts in a specialised Dolby Atmos-certified recording studio… how could I turn that down?
Finding out how exactly Sony's immersive audio format works, how it is being implemented into many facets of entertainment, and indeed the potential of the technology was fascinating – and, as you might expect, it all sounded pretty sweet in a room equipped with 51 speakers firing in practically all directions.
STMPD Recording Studios in Amsterdam is undoubtedly one of the most innovative and advanced creative venues in the country, with a dedicated Atmos Premier Studios mixing theatre that is one of just nine in the world. Here, creatives mix Dolby Atmos content for home and theatrical use, as well as 7.1 and 5.1 formats.
This is where I got my first taste of truly immersive 360-degree audio, and while it has now spoiled the more standard forms of cinematic audio for me, it sets the scene for what Sony is trying to accomplish with 360 Reality Audio on its range of soundbars and surround speakers.
360 Reality Audio – what is it good for?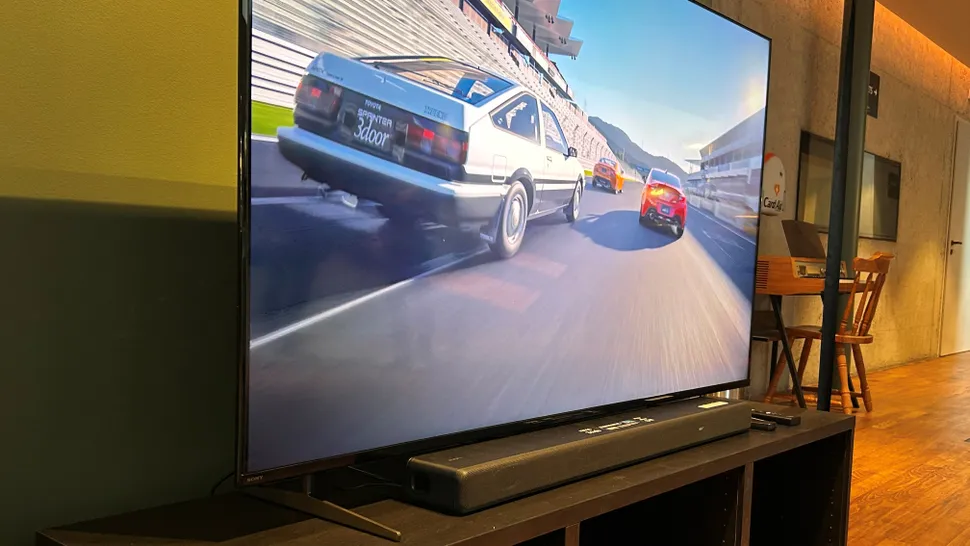 360 Reality Audio – what is it good for?
Sony HT A3000 soundbar
The HT-A3000 soundbar is the latest member to join Sony's 360 Reality Audio-equipped lineup (Image credit: Future)
Sony's HT-A7000, HT-A5000 and HT-A3000 were the (hardware) stars of this particular show, as all three soundbars support 360 Reality Audio technology. Each can then be modularly upgraded by adding surround speakers (demonstrated were the satellite SA-RS5), subwoofers, or both to create your desired set-up. Sony's goal with these soundbars and add-ons is to form a system that can deliver enveloping sound while retaining a form factor that is less intrusive and more convenient than a traditional surround-sound speaker package.
But while the soundbars themselves were front and centre, the 360 Reality Audio technology was actually the integral aspect behind the scenes. Sony explained how the immersive audio format could be utilised for music, sport,
gaming
and movies, and was keen to reiterate that 360 Reality Audio isn't here to complicate the audio space. It claims to use a very similar process to Dolby Atmos, the leading immersive format in the home cinema space.
Sony started with a music demo to highlight the strengths of the soundbars and format. Spatial, immersive, 3D – whatever you want to call it – audio is not new in the music arena, with Dolby Atmos and Apple's Spatial Audio processing finding their way onto studio engineering software and consequently the music streaming services we use every day. But seeing how Sony's software can influence the core production of music was fascinating.
Mastering engineer Maria Triana demonstrated songs that she mixed using 360 Reality Audio, and talked through the process of allocating certain components of a song to certain spatial locations within the mixing software. Now, I admit I am no expert in the mixing and mastering process of music production, but having the music playback accompanied by the visual representation of the 360 Reality software made it more easily digestible and it became obvious what Sony's ambitions are with the technology.
Maria's 360 Reality Audio mixes were rich and encompassing, with some tracks introducing enveloping choirs and others featuring instrumentation placement that felt like I was sitting in the room during the track's recording. It was one big tick in the 'immersive' box from me.
Read more at the link...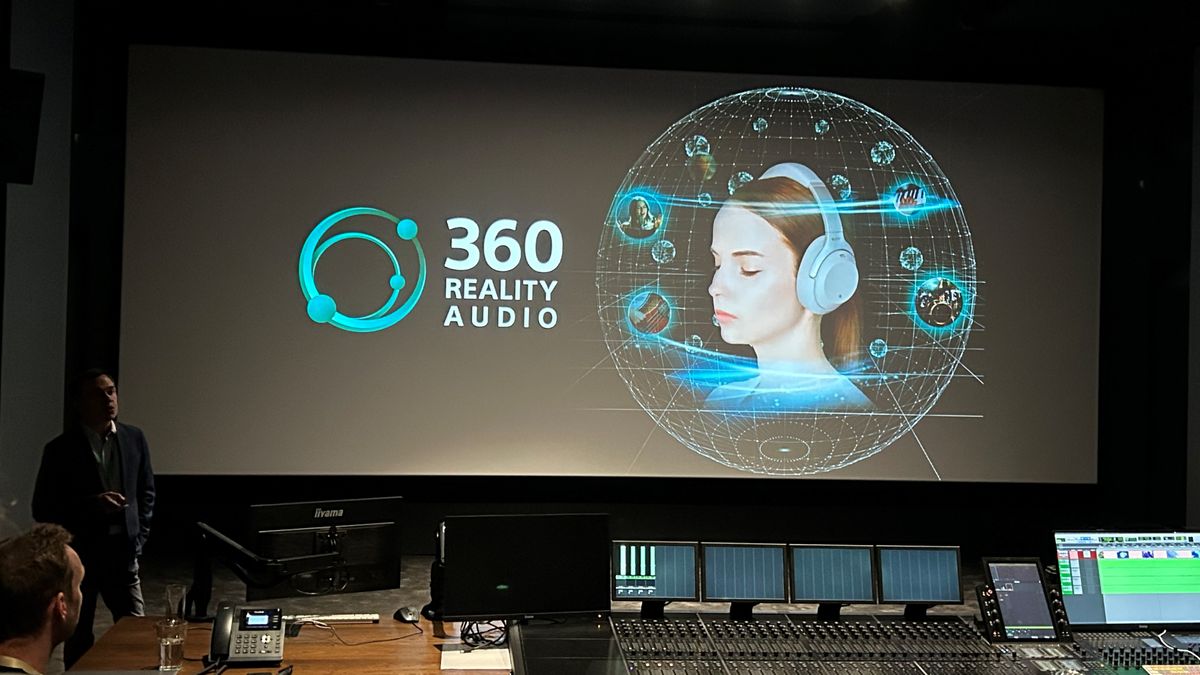 Like Dolby Atmos, Sony's 3D audio format can bring immersive surround sound to the home, conveniently and affordably
www.whathifi.com