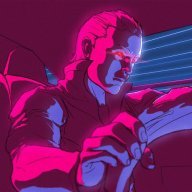 VR Master Race
Cornerstone Member
Sep 11, 2013
1,402
421
11,470
http://www.pcgamer.com/valves-vr-headset-is-named-vive-and-htc-are-making-it/
Valve's SteamVR headset has been blown wide open, ahead of its appearance at the Game Developers Conference next week. It's named Vive, HTC are making it (yes, HTC), and it boasts two 1200x1080 displays that refresh at 90 frames per second. This, according to HTC, allows the device to "[fill] your field of vision in all directions, eliminating the jitter common to previous VR technologies".

Dev kit in Spring, consumer version holiday 2015.
Sweet! More to come at GDC this week...