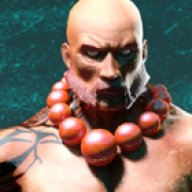 Sep 13, 2013
11,074
2,863
3,629
I think it's worth it - if you're into the Zelda, Mario, Smash, Pokemon, etc. stuff. Zelda is the biggest departure for them but everything else is what you'd expect from the longstanding series.

BotW was worth it alone for me, honestly. It's the best game I have played this generation.
I got a Switch for BotW. It's good, but I'd personally take the Witcher 3 (my GotG so far) over it every time. Zelda does a great job rewarding exploration, and it really exploits the meager hardware.
Also, anyone saying RDR2 is a kids game needs their head examined (sorry Val)
. It's everything kids don't like. Slow, deliberate, and esoteric world building with complicated non-twitch gameplay.