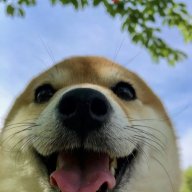 Hiding in your WiFi 🙃
Forum Mod
Sep 11, 2013
10,683
4,170
3,529
https://www.vice.com/en_us/article/pa7yk7/walmart-removes-violent-video-game-signage-still-sells-guns
Walmart stores are reportedly removing "signing and displays referencing violence," including signage and playable demos for video games, following recent shootings at two of its stores.
On July 30, a gunman shot two Walmart employees and injured a police officer at a Walmart in Southaven, Mississippi. The following Saturday, on August 3, a 21-year-old man killed 22 people and wounded 24 others at a Walmart in El Paso, Texas. Days after the shooting, President Trump blamed, in part, "gruesome and grisly video games," as well as mental health issues, for mass shootings in America, despite
evidence that suggests otherwise
.
This week, Walmart sent employees a notice titled "Immediate Action: Remove Signing and Displays Referencing Violence." Freelance writer Kenneth Shepard
posted an image
of the notice on Twitter, and other copies
have circulated on Reddit
. "Review your store for any signing or displays that contain violent images or aggressive behavior," the notice reads. "Remove from the salesfloor or turn off these items immediately." It's unclear how widely the notice was circulated.
The notice instructs workers to remove demos of "violent games, specifically PlayStation or Xbox units," events for "combat style or third-person shooter games" scheduled in the electronics department, movies depicting violence, and hunting season videos playing in the sporting goods section. It also noted that merchandisers from Anderson Merchandisers, a service provider for Walmart, will send out representatives to update display consoles and demo units "within the next week.