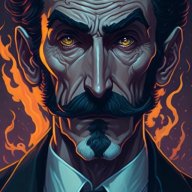 Sep 11, 2013
36,726
18,417
4,279
We're all upgraded. Over the next few days, weeks, etc., I'l, be tweaking everything to try and make it the best forums experience you have ever had.
I'll be using this post, and updating it, for the tweaks and additions I make.
Thank you for being members of UnionVGF!
Plainview
UPDATES
June 5, 2018
So far so good. Everything seems to be running ok. I have to re-learn how to adjust the style so I can get it more the way I like it. Emoji support is now fully active. Reactions are active as well. I'm currently running an update behind the scenes to import all of the likes/reactions from version 1.X. It's going to take some time for the hundreds of thousands of reactions to be imported. Hopefully that goes smoothly!
Jump to post and to top is now working again.
On mobile you can create a thread from anywhere. Just click the little pencil icon.
Bookmarks are now active. All you have to do to bookmark a post, thread, media, whatever, is to click the little bookmark beside it.
June 6, 2018
Added visitor panel to bottom of screen when viewing on mobile.
BIG ADDITION! Chat rooms!
June 7, 2018
Added two new styles and changed the default. UnionVGF Light (Default) and UnionVGF Dark.
Last edited: