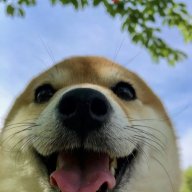 Hiding in your WiFi 🙃
Forum Mod
Sep 11, 2013
9,065
3,349
2,529
You're a psychopath if you find this game relaxing. While it may be the most relaxing looking and sounding game, the gameplay stresses me out beyond belief. Find myself constantly saying some choice four to five letter words.


10/10 though it's really a great game.
lmao I shoulda been more detailed....I find the environment and visual, well ovea atmosphere of the game relaxing, where I'll stray off on paths purposefully, a lot of times accidentally too (most for lack of skill). But yeah, it's kinda like supermeat boy.
I got hella frustrated with that other indie bike game, it's title escapes me at the moment but it's the one that said "because of gamepass we sold more" or something like that