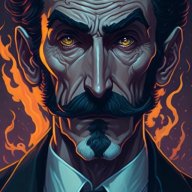 Sep 11, 2013
30,679
12,763
4,279
Laser Tattoo Removal
Laser tattoo removal turns out to be quite a complicated process, relying on fascinating optomechanical phenomena.
Anti-Gravity Wheel
This video explains how a 90kg spinning wheel can become "light as a feather" without breaking any of Newton's Laws.
Gyroscopic Precession
Regarding the last video, what is gyroscopic precession? This is incredibly important when considering the physics of helicopters. (More on that in the third installment)
Simple Math
Try adding these numbers along with the audience.
Ants Can Count
How do ants find their way home? Turns out, certain desert ants use an internal counting mechanism to remember the number of steps they've taken away from their home. How did scientists prove this?
Broken Logic
A basic introduction to logic, a subject that can get quite complicated rather quickly.
http://youtu.be/VRZk62QNOsM
Straw Men
Another introductory logic video explaining straw man arguments. This topic is incredibly important to keep in mind as the political debate season approaches.
http://youtu.be/kgdDK4XMpm0
The Writer Who Couldn't Read
The story of Howard Engel, a writer who developed alexia (word blindness). Interesting story which sheds light on the compartmental nature of the human brain with regard to vision, language, and penmanship.
http://youtu.be/KERQv9FIxkw
How A Simple Lock Works
How a simple pin-tumbler lock works. More on how to pick said lock next time.
https://youtu.be/prhqNvqRGM8
How To Count With Bruce Springsteen
https://youtu.be/bV5iHgdRQRg