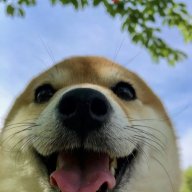 Hiding in your WiFi 🙃
Forum Mod
Sep 11, 2013
9,826
3,729
2,529
https://www.ccn.com/news/sonys-playstation-5-dead-on-arrival-sony-hardcore-gamer/2019/07/09/
Restricting the PS5 to a niche audience could be a big problem. Video games research provider Newzoo has
classified
gamers into eight categories. A bird's eye view of those categories indicates that the majority of gamers don't fall in the hardcore category that Sony is targeting.
Just over a third of the gamers belong to the hardcore category according to Newzoo's classification. These include those types of gamers who will spend money on hardware, though to varying degrees. For example, only 9% of the gamers are hardware enthusiast who will keep up with the latest machines, while 13% belong to the "ultimate gamer" category that spends all of their money on games.
On the other hand, 46% of gamers belong to the "time filler" and "cloud gamer" category. The time filler plays a game only when he or she has to kill time, while the cloud gamer inclines toward streaming services and doesn't believe in spending a ton on hardware.
...
Sony's competition is looking to tap into a much wider universe of gamers by supporting more than just big-budget tiles that requires premium hardware. This could pose a problem as focusing on the premium end of the market with a costly console and pricey games could price out a big chunk of gamers and dent sales of the PlayStation 5.