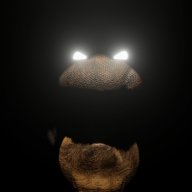 TXB Member since 2001
Cornerstone Member
Sep 13, 2013
1,165
494
10,980
Hey guys

there has prob been threads like this in the past, but was just thinking yesterday about a few games I used to love playing, mainly online and wondered if you guys had any fond memories.

ok kingpin on PC, they had a online mode I think called bagman, which was like CTF when you fragged someone you could then take their cash and the bag on your back got bigger and bigger with each kill, so you could go back to your base and deposit it, or chance it and get more money with the chance you could get killed and lose it all. Great fun!

return to castle wolfenstein on the OG Xbox. This was fantastic online and I think one of the first big online hits for Xbox live. Also one of the first titles I played where you had actual classes like healer, engineer etc

quake 3 team arena on PC, I played a LOT of quake 3 and this expansion added a team element and one of the first titles I remember playing where you got awarded points for doing other stuff apart from getting frags. Like helping your teammate deliver the flag or you capturing the flag or returning it, up to this point, this was pretty rare.

shadowrun on Xbox and PC, man I thought this game had so much potential. Magic and guns, trolls and elves, online multiplayer madness where Xbox and PC players could play together in what I think was one of the first cross platform games. Brilliant Fun.

lord of the rings conquest on Xbox 360, made by same dev Team responsible for star wars battlefront 1 and 2 (OG versions)
this basically was battlefront but with characters and classes based on TLOTR, awesome fun and me and my son loved this. Many happy hours.

halo CE on OG Xbox, LAN set up with 2 Xbox, one long network cable, 2 tv's and hours of weekend fun. The best!

loved all these above titles and there is prob loads more than I can't think about just yet.

honourable mention goes to team fortress 2, which I know is still active, but I LOVED this game and mainly played spy, which I bloody loved, the first time I did a stair jump stab was one of the most satisfying moments I have ever had in an online game.

would love to see lord of the rings conquest and shadowrun to make a comeback, so much fun to be had online.


so any of you guys played any of the above please? Or got your own beloved games you now miss playing.....