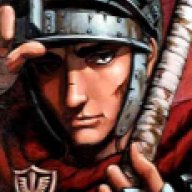 Certified Classic
Super Mod
Sep 11, 2013
3,935
2,081
1,730
Apologies for violating the rules.

I appreciate all the views/opinions from others and especially from those who know more than I do. I'm still in the process of making a choice even though I'm leaning towards a certain brand. But this thread has been really helpful to me. I want to take my time and get it as close to right as I possible can.

I don't purchase TVs that often.
No violation on your end, so nothing to apologize for. The thread just needed a bit of cleaning and your post were unfortunately in the middle of the heated discussion.
Back on topic, you also need to be cognizant of what type of media you're going to mainly watching. A few of us have recommended OLED but burn-in is still a thing especially with static images. I got a protection plan with best buy, so I don't particularly care if I do eventually get burn in from all the static images gaming has. If you plan to game heavily and intend to keep your tv for years ( i.e. more than 5+) I kinda would steer you toward a traditional LCD or maybe even one of the newer miniLCD tvs. If this is a purely movie watching tv, OLED all the way. For mixed use of both gaming and movie/tv watching, both LCD and oled are good choices but you might have to baby the OLED a bit to keep it burn in free again static images are the devil for OLED.
IF you do go down the OLED path, my personal preference is for the LG as it ticks the most boxes for a gaming display for me. The Sony is no slouch either but it seems to be more directed for movie/tv watching than gaming. Again viewing preferences is key here.
AS for LCDs, I can't say if any manufacuer is flat out better than any other. My Sony X950G still looks and performs great. So does my Samsung KS8000. The only company that burned me while it peratains to TVs is Vizio, which I won't touch with a 10 ft pole after all the things I went through with them.