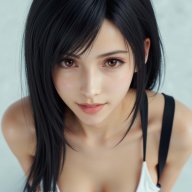 Defying Fate and the Chains of Destiny
Sep 12, 2013
20,425
7,142
3,930
I just started this and the game is stunning. Unfortunately gameplay is not of the same quality. I don't know why they made it so Aloy can only climb certain areas and then completely remove her climbing ability during certain times of the game. This seems to happen most often for the puzzles which remove Aloy's ability to climb in favor of making the player find a box to get to a higher area where she'd normally be able to climb up to.

As for combat, its a mess. The enemies having tracking which wouldn't be that bad if it wasn't for the enemies also having this weird ability to slide over to the player. If you combine the tracking and sliding you get combat that doesn't feel fun since the enemies don't follow any kind of rules that make sense for the player to read.

I'm really surprised at how this game turned out. I'll give it some more time but it doesn't look like this is the sequel I was hoping for, feels more like an expansion. It doesn't help that Elden Ring was my last game where gameplay destroys this and many other open world titles.
Elden Ring is hard to beat. Even for HFW.
I played HFW first then Elden Ring and I had the desire to fully plat the latter but not the first.
Graphics wise though, HFW is top tier.