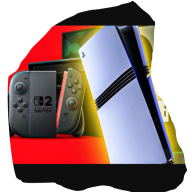 Sep 11, 2013
30,336
5,963
4,031
From some of the controllers that defined gaming for decades to come to some of the newest available, here are our picks for the best game controllers ever.

www.ign.com

Xbox Series Elite 2
Astro C40 TR4
Dualshock 4
Xbox Adaptive Controller
Dual Sense 5
Nintendo Switch Pro Controller
Xbox 360 Controller
Nintendo Gamecube Wavebird
SNES/Super Famicon
Nintendo Wii-Mote

Behold, the greatest video game controller of them all. Microsoft's second attempt at a high-end gamepad crushes its first thanks to a long-lasting internal rechargeable battery, textured triggers and grip handles, and a much-needed correction of that annoying bumper issue from the first Elite controller, which itself was already a pretty fantastic way to play. So not only does it improve upon the Elite Series 1, it also beats every other controller out there by a country mile with its expansive feature set, comfortable feel, and all-around sturdy design. Grippy concave thumbsticks, an impressive d-pad, adjustable triggers, tons of customization, and more all add up to the Elite Series 2 being the undisputed king of gaming controllers.
$179.99