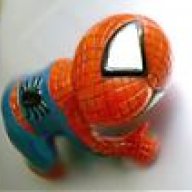 Your friendly Neighborhood Spiderman
Cornerstone Member
Sep 11, 2013
7,609
1,458
12,830
I played so much RDR2 that I even play it in my dream, so I took it slower. Damn that game is long. Personally, I think many of the main quests could be optional side quests ( I do all white & yellow quests anyway, but I avoid most random events when you ride as they tend to be repetitive), & the story could be tighter.
I am close to the end of chapter 5, & I am sure the final ending will be good, but chapter 1-5 is basically the same predictable plot line, over & over again. You know the outcome well before you play the main missions.
I am happy, & understand many missions are for you to 'bond' with the NPCs, and there are many, so there is emotional attachment when something bad happened to them or made you cared for them. But I think this could be made more compact, or optional.
- screw up a robbery that is supposed to be a walk in the park
- Found by enemies/Law
- Move to a new location
Last edited: