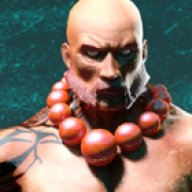 Sep 13, 2013
11,026
2,812
3,629
The demo they showed was years before and was really just a tech demo I don't think it was ever really a game at that point and I don't believe they would have ever gotten that to work outside of the controlled environment.

I doubt a company like MS would have signed a deal with an outside developer to have that kind of tech worked on without there being an agreement that they would own the rights to how it was done in their game, it would be an amateurish move to build an entire game around technology that can be taken away from you that way, it would mean millions of dollars were basically wasted.
Well, regardless, it was a nasty wake up call, and I can't ever get excited for anything until it's in front of me now.