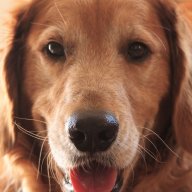 Well-Known Member
Cornerstone Member
Sep 11, 2013
3,299
2,105
11,831
This looks good.

Just make sure you go with z590 or recent Ryzen to get that PCIE gen 4 support.

What kind of PC do you have now?
Right now, I have the following:
i5-4690K
ASRock H97M Pro4
16 GB ram
GeForce GTX 970
PSU SEASONIC| X650 GOLD SS-650KM R
I can still get by for awhile longer, but cannot really upgrade anymore.
I was checking out the Z590 boards. Currently, Corsair isn't using them in their pre-builts. Might go with Origin PC.
I'll post what I think I will go with. Will looking for your input.