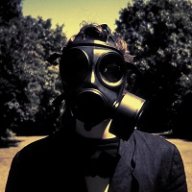 What happened to the American Dream? It came true.
Forum Mod
Supporting Member
Sep 12, 2013
7,450
1,585
3,620
Where are my newly minted PS4 owners at? I posted in the God of War thread already, and got some nice starter recommendations from Andy, but I'm looking to take advantage of the PSN sales going on and would appreciate recommendations from any and all. I got the Spiderman BF PS4 bundle, and have purchased GOW3 HD, GOW and TLOU already. I dont think I'll subscribe to PS+ for now (can I play online multiplayer without it? Or is it like XBL?). I'm looking for primarily offline experiences. Thanks!
I started with the Uncharted remastered collection when I was new to PS4. I hadn't played any of the games and really enjoyed 1-4. Granted the early games are dated by today's standards but I had a lot of fun. You know a game is good when I actually finish it! Basically, I turned into a Naughty Dog fanboy pretty quickly.
You do need PS+ to play multiplayer. It works just like XBL. With all the great SP stuff out you can definitely skip it for a bit if you want.
1