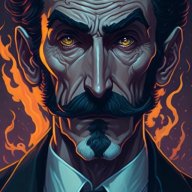 Sep 11, 2013
33,813
15,759
4,279
[USERGROUP=2]Registered[/USERGROUP]

This game is huge. It got huge fast. I created a forum for it to keep it separate from the Nintendo section. Not sure if it'll amount to anything. We'll see. I also parked huntthepokemon.com. I was going to create a completely separate forum site for it but figured this would be a better first step. There's also a different style used on that forum to differentiate it from Union's main forum.

Any feedback, ideas, whatever, send them along. Any ideas for subforums, etc.?
Last edited: