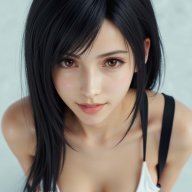 Hunting down all the witches
Sep 12, 2013
12,945
3,921
3,930
I'm about to say "FCK this game". I mean, sh!t even Bloodborne allowed for the unlocking of a shortcut to get right back at the boss. But in this game you have to trek through 2 levels before you can reach the second boss. There's a portal at the midway point of the second area. But if I make it there with low health then its not even worth going to the boss fight. Then you have almost all the pickups inflicting some sort of malfunction to make things harder. Its like the devs put in so many things to artificially create obstacles to lengthen the game and I'm getting sick of it.
I pretty much ignored all malignant stuff unless I could cleanse it.
I spent my time going through all the rooms , clearing enemies and getting strong. Focusing on my integrity, life leech perk weapons or protection artifacts, and collecting healing items.
Last edited: