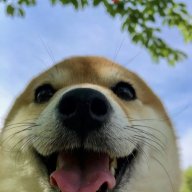 Hiding in your WiFi 🙃
Forum Mod
Sep 11, 2013
6,415
2,138
2,529
Hedge fund activist Dan Loeb is gearing up to launch a roughly 200-page presentation to press Japanese electronics maker Sony to explore a sale of Sony Pictures, which owns the "Spider-Man" and "Me…
nypost.com
Hedge fund activist Dan Loeb is gearing up to launch a roughly 200-page presentation to
press Japanese electronics maker Sony to explore a sale
of Sony Pictures, which owns the "Spider-Man" and "Men in Black" movie franchises, The Post has learned.
Loeb's presentation will also argue that Sony, the maker of the PlayStation, should spin off its insurance and semiconductor divisions, a source with knowledge of the hedgie's plans told The Post.
The push comes amid chatter that Amazon's Jeff Bezos has personally reached out to Sony Pictures' head Tony Vinciquerra to let it be known that Amazon is interested in buying the division, a source with knowledge of the situation said.
A second source with direct knowledge of the talks said discussions between the two media giants ended last year after exhausting a range of possibilities, from a partnership to an outright sale.
TLDR: When Sony sells their film division, the rights to Spider-Man go back to Marvel/Disney