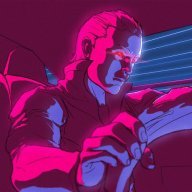 VR Master Race
Cornerstone Member
Sep 11, 2013
1,487
548
11,470
Here I would like for us to discuss an emerging piece of technology in the gaming world. The Oculus Rift.
"The Oculus Rift is an upcoming high field of view (FOV), low-latency, consumer-priced virtual reality (VR) head-mounted display (HMD)."
As technology advances, we are starting to see practical solutions for a true virtual reality experience. Dev kits for this device cost $300. So, what do you guys think of such a device? What games would be best? What sort of inherit drawbacks do you see?
This could apply to all gaming platforms. Right now it is only being used on PCs, but let's try to just keep this as a general gaming discussion and not a flame war. That is for the
other
thread.
Here are a couple videos for people's reactions and impressions as well as some informational/background content. I think this could very well revolutionize the way we play videogames and beyond (virtual business meetings/conferences/pr0n?).