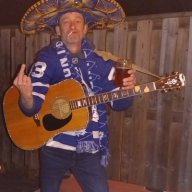 Sep 11, 2013
1,051
203
980
Sorry if this doesn't belong here, and also sorry if this is just some dude whining.

But I've never felt like this before about "next gen" consoles and my finances.

I have a 1080p tv. I have an entry level receiver that has 4k passthrough, and I have an Xbox One.

I have no money. This will be the first console release since the OG Xbox where I literally could not afford to "jump in"

I have a "gaming PC" with a 1070ti, plenty of RAM and solid state drives. But I found out I'm not big on PC gaming, desktop should last me the next 10 years for regular stuff though so not regretting it.

But what would be the point of getting a PS5 or Xbox series X if I'm playing at 1080p on a TV?

I'd need a new TV and I'd be looking at a Sony HF950? (just an example) at 55", That's $1500 with tax if I find a good deal. I'd then also need to upgrade my A/V reciever to a current one, low end. That's probably another $400, and then one of the consoles. So let's add another $700.

Just to jump in. We're talking near $3000.

Will I be ok just sticking with my Xbox One at 1080p? Or will it hit a point where I can't get great experiences from new games because of my gear?

Anyone else feeling this? Just curious. I'd usually be able to swing the latest console, and perhaps I could, but if I can't afford a new TV and A/V is it going to matter if I go in for one of the new consoles?

Thanks.