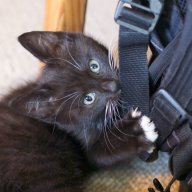 Well-Known Member
Forum Mod
Cornerstone Member
Sep 12, 2013
6,587
2,923
12,671
How do you take Screenshots on your Wii U ?

1. Press the home button.
2. Go to browser then you registrer to copy.com (this is best to do from computer)
3. Upload your screenshot, if you don`t see screenshot press X.
4. On your computer sign into copy.com and download the copy app (is under "..." )
5. Copy app will make a folder on your computer where you can rename the screenshots.
6. Re-upload to a site like
Imgur
,
photobucket
or
Imageshack
7. post here, two pictures/ screenshots each post
or
I just wished to add something for the Wii U screen shot up-loaders, after playing around with the uploading function, I found out that MS' Skydrive/One Drive also works. It might serve as a nice alternative for those that do not like copy.com or wish for an alternative.

It basically works the same:

Press the Home Button.
Open the browser.
Fill in the address to Skydrive/One drive (Onedrive.live.com).
Log in with your Microsoft account if you have one.
Make a folder where you would like to upload to.
Press the upload icon.
After that your Wii U will give you the choice what screen to upload, tap the one you wish to upload.
DONE!
If you have a Windows PC with Skydrive/Onedrive installed or Windows 8.1 than you can just rename them in the folder where it syncs the files with . As your Wii U will give each file the same name.

Sharing:

Click on the image you uploaded, can even be done on your Wii U.
Click Share.
Then instead of "Invite people", You can click, get a Link.
This link is a tad on the long side, so "click on shorten link" for a more managable length.
As shown here: http://1drv.ms/1hZJCvh

Sadly that is just the link to the whole file, there is however a way to embed the file anyway:

Click on Show Original
And copy the address.
Now you can use it like this:

One more tip:

Share a folder, it works the same as a file. That way you do not have to share each file and you can just copy the addresses for embedding as described earlier.

Hope it is of some help!

.

And like Vorken, stay fabulous!
Hope it is fine with Dehnus that quoting post here, great information there.
Edit:
Also title on game would be nice to have above screenshots.
Last edited: