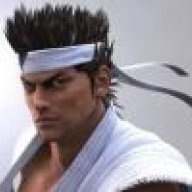 Be not wise in thine own eyes: fear the Lord...
Xbox One can read the HDMI signal from a PS4 and thus allow Microsoft's console to host Sony's, an executive has confirmed.

Because of the Xbox One's HDMI-in port, users will be able to feed the PS4's HDMI cable into the rival system. The on-screen result would be a PS4 running within an Xbox One overlay.
Microsoft executive Albert Panello confirmed that Xbox One users could theoretically multi-task between both consoles.
"Any application can be snapped to a game... so if you wanted to be playing Ryse and Killzone at the same time, you could snap that," he said, as quoted by Gamespot.
Killzone is a PlayStation-owned IP, with a new instalment in the series due for the PS4's launch.
Panello's comments also imply that any games console outputting through an HDMI cable can be displayed on the Xbox One, from Xbox 360 to PS3.
The Xbox executive, who was speaking to gathered journalists at the Tokyo Game Show, also warned users against vertically standing their Xbox Ones.
http://www.computerandvideogames.com/430305/ps4-can-feed-into-xbox-one-microsoft-exec-confirms/