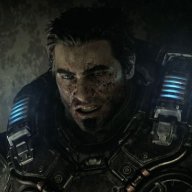 Sep 11, 2013
27,735
7,633
3,930
I love the revisionist history on BF V. Never mind that the TTK was broken for like 6 months and the entire community abandoned the game. You couldn't even find games on Xbox months after release. The game was great when Pacific dropped for like 2 weeks, then they made the guns into nerf guns and killed the game. Literally.

Specialists are fine. This idea that people always played the objective until specialists is hilarious. I've been an engineer and a medic hybrid and been more useful to my team than any past game. People have been playing selfish since BF1942.

Before specialists, you had tons of people picking their class for the gun only. In BF V you would be right next to 3 medics bleeding out and they'd never even look.
I agree with all this except specialists being fine.
BFV was a s*** show. It was decent the first few months and then they destroyed it then reverted back to launch. Then it was piss poor content wise. Then the pacific launched and everybody loved it. A few weeks later they killed their game.
Those 2-3 weeks of The Pacific were fantastic. It was what the game should've been from launch.