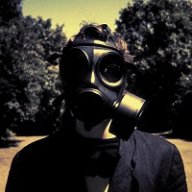 Come with me to electrical
Forum Mod
Supporting Member
Sep 12, 2013
11,809
5,110
4,620
What's weird is I've heard two Youtubers claim they can't get 40fps on their 3090 card on low settings. One guy is mostly a COD streamer so isn't even a big BF guy. However on XSX the game runs fine for me? Obviously you're going to get occasional frame drops, but nothing out of the ordinary. I'm pretty picky when it comes to FPS and the game runs well on my XSX.

Something doesn't add up. A 3090 blows any next gen console out of the water. Unless maybe some sort of weird driver issue or something? I don't want to accuse people of just mindlessly hating EA, but something doesn't add up.

I played the game all weekend. Had a few times when you join a server and can't spawn. You back out and go back in and it is fine. Funny, the internet is screaming "broken game" yet I'm like level 20 and everyone else is like level 50+. Most people seem to have all the weapons unlocked now.