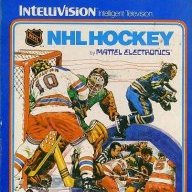 Well-Known Member
Cornerstone Member
Sep 11, 2013
7,278
981
13,029
Looks like this is that secret P7 game. Multiplat too.
https://variety.com/2018/gaming/news/remedy-control-e3-2018-1202841760/
Remedy's 'P7' Gets a New Name, 'Control,' And a New Trailer
By
Stefanie Fogel
Remedy Entertainment
's next project is officially called "Control," Sony revealed Monday night during its
E3
2018 press conference.
Originally codenamed "
P7
," it's a new cinematic third-person action game from the "Alan Wake" and "Quantum Break" studio. It promises long-lasting, story-centric gameplay and the deepest game mechanics yet in a Remedy title.
"Control's" plot focuses on a young woman named Jesse Faden and her search for answers after she takes on the role of the Director, according to the game's
official website
. "The world of 'Control' has its own story, as do the allies Jesse meets along the way. Side-quests and secrets are everywhere. Jesse works with other Bureau agents, decodes cryptic ciphers and discovers strange Bureau experiments." The combat system is flexible, Remedy said, and players can define their playstyle through supernatural abilities, upgrades, and modifiable loadouts.
In its
2017 financial statement
, the studio said the game will be published by 505 Games and it has "progressed according to our plans." It's coming to PC, PlayStation 4, and Xbox One sometime in 2019.