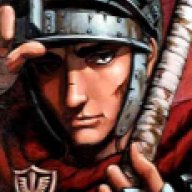 Certified Classic
Super Mod
Sep 11, 2013
4,901
3,082
1,730
Wii U News
Today, Nintendo offered up a few interesting nuggets while also confirming some launch dates.
Super Mario 3D World
will be release November 22 in North America.
Sonic will be making a return in
Super Smash Bros
. which is scheduled to launch for Wii U and Nintendo 3DS in 2014.
Pikmin 3
will be getting a free software update today which includes a new Mission Mode stage. Other new Mission Mode stages are now available for the game as paid downloadable content. Additional downloadable stages will become available for purchase in the future. The game update also improves the global ranking feature, allowing players the ability to see the world's highest scores at any time.
Nintendo also announced new Mario and Luigi-themed
Wii Remote Plus controllers
which will launch on November 1 in North America for $39.99 each.
Mario & Sonic at the Sochi 2014 Olympic Winter Games
launches exclusively for Wii U on November 15 and for the first time in the Mario & Sonic series, players from around the world can take the action online and compete with others through four events: Ski Cross, Snowboard Cross and Short Track Speed Skating, in addition to Winter Sports Champion Race, which combines Skiing, Ice Skating, Bobsleigh and Snowboard into a single event.
Every time players win a medal in online game play, they will win points for their home country. The points can be viewed through persistent online rankings. The game will be available as standalone software in the Nintendo eShop and in stores for a suggested retail price of $49.99, or bundled with a Wii Remote Plus controller – required for some events – for $59.99.
House Party mode was announced for
Wii Party U
which focuses on the GamePad controller and couples its use with the Wii Remote controllers in various social ways. In Water Runners, for example, players scoop water from a stream displayed on the GamePad and must carry the water to a pitcher displayed on the TV. The game launches October 25 and the game includes a Wii Remote Plus controller and the new Horizontal Stand for the Wii U GamePad, which allows players to use the GamePad in a more "balanced and comfortable fashion" with GamePad-exclusive Tabletop games such as Tabletop Baseball.
Third-Party releases Wii U in October include:
Just Dance 2014
out October 8;
Skylanders SWAP Force
out October 13;
LEGO Marvel Super Heroes
out October 22,
Batman: Arkham Origins
out October 25;
Sonic Lost World
out October 29 and
Assassin's Creed 4: Black Flag
is out on October 29.
A Wii U System Update is now available for download and provides the ability to output audio and video to the GamePad in Wii Mode, a more streamlined experience when adding Friends and other improvements.
Nintendo 3DS News
A new Kirby title
is coming to 3DS in 2014 you can watch the teaser below.
The Legend of Zelda: A Link Between Worlds
will allow users to purchase some the essential items early via a shop run by a new character named Ravio. At the store, players rent or buy items before they head off to their next dungeon adventure, meaning players will have more freedom to explore dungeons in the order they want.
The game launches in stores and the eShop on November 22 for $39.99.
Bravely Default: For the Sequel
will launch in the first quarter of 2014, and will feature an updated UI system and new content not included in the original Japanese release.
Zelda fans can scan the QR code in the Nintendo Direct presentations to grab a shirt to wear in
Animal Crossing: New Leaf
. It's the shirt featuring the lobster that Link wears at the beginning of the game. Players will need to visit the Able Sisters shop in their towns and ask to use the sewing machine. Then they can scan the QR Code with their Nintendo 3DS systems to get the in-game shirt.
A previous Nintendo Direct announced 3DS owners who have enabled the
StreetPass
feature and visit Nintendo Zone locations would receive StreetPass data from the previous visitor. Later this month, owners will receive data from the last six visitors.
Throughout 2013, Nintendo is offering free exclusive content to 3DS owners at Nintendo Zone locations, including: Fedora Chair furniture for Animal Crossing: New Leaf owners through October 14. A Sushi Platter will become available starting on October 15.
Additional content for
Mario Kart 7, Kid Icarus: Uprising, Super Mario 3D Land
, as well as special
Gold Pants Mii
character distributions, will become available later this year.
October third-party releases on 3DS are:
Etrian Odyssey Untold: The Millennium Girl
today;
Skylanders SWAP Force
on October 13;
LEGO Marvel Super Heroes – Universe in Peril
come October 22;
Batman: Arkham Origins Blackgate
on October 25; and
Sonic Lost World
on October 29.
A demo of eShop exclusive
Phoenix Wright: Ace Attorney – Dual Destinies
is available today, and the game releases on October 24
Sources:
http://www.vg247.com/2013/10/01/nin...e-in-a-couple-of-hours-get-all-the-news-here/