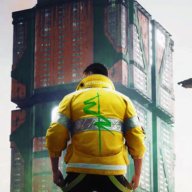 Certified Witcher
Forum Mod
Cornerstone Member
Sep 11, 2013
1,466
530
11,570
For the first time in many years, Blizzard announced a new franchise today: meet Overwatch, a team-based multiplayer shooter with Pixar-like graphics that will enter beta next year.
Overwatch

is a reworked version of the PVP portions of

Blizzard's Titan

, the long-in-development MMO that was overhauled in mid-2013. Despite reports earlier this year that

Titan

had been cancelled, the game actually morphed into

Overwatch

last year, according to a person familiar with the project.