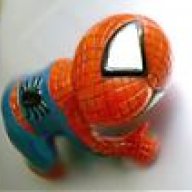 Your friendly Neighborhood Spiderman
Cornerstone Member
Sep 11, 2013
7,398
1,305
12,830
So I finally bought my mircophone. I got the Blue Yeti in grey. Its much bigger than I expected, standing at same height as a 1litre coke bottle. I got a foam windshield which is too overprice at 7€. I bought it over a pop filter as my room is very dusty (window is beside the main road) & it could double as a dust shield.
Yes, I know, I probably need some wire management.
Adding more pasteboard to my home studio is the Kanban board. Recently, we has a training in my company on Kanban work process methodology, & I think its amazing, so I adapted it to my workflow, & it has been great so far.
What is Kanban?