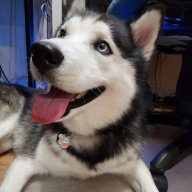 XBOX LIVE Member Since 2002
Sep 11, 2013
7,448
1,997
3,031
Im curious as to why you would go with that extremely old, power hungry CPU vs say a Ryzen 4 core 8 thread which would be faster? Cost?
because at that time I had bought the last board already before the whole ryzen came out and I didnt want to buy another board and on top of that the price was creeping up. I was almost done and it would cost cheaper to get get the processor.
Also, the board I had was an MSI 970, so it cant take the newer chips. I had to go with the AM3+
I just wanted to see this done.
I am happy with what I have for now.