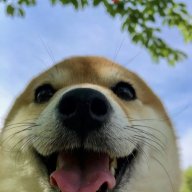 RIP Hazard71
Super Mod
Forum Mod
Sep 11, 2013
12,703
5,405
3,529
Phil Spencer has confirmed that VR is not a focus of the upcoming next-gen Project Scarlett. Stevivor used an interview with Spencer at X019 to get an update on Microsoft's stance on virtual reality (VR).
stevivor.com
"I have some issues with VR — it's isolating and I think of games as a communal, kind of together experience. We're responding to what our customers are asking for and…nobody's asking for VR," Spencer said. "The vast majority of our customers know if they want a VR experience, there's places to go get those. We see the volumes of those on PC and other places."
Spencer admitted that some of the decision was based on cold hard cash, as "nobody's selling millions and millions" of VR units.
"I think we might get there [eventually]," Spencer concluded. "But yeah, that's not where our focus is."