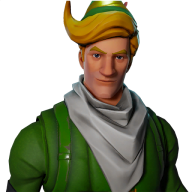 Well-Known Member
BANNED!
Nov 1, 2017
2,455
282
960
Cuban is 100% wrong. Here's why:
His entire premise is that bandwidth is limited. Well, of course it is. Net neutrality has nothing to do with that and is not the way to fix it. It isn't even really a problem. The "problem" is that companies like Comcast have a terribly outdated cable TV model. Many people are streaming their entertainment from the internet. Well, Comcast gives you their internet too, so essentially they are selling one service that breaks their other one. So, suddenly they like the idea of being able to throttle traffic like Netflix, Hulu and Amazon. Instead of making their product more desirable or cheaper, they just want to charge us more for the same thing.
To put his argument into practical terms, let's say that a city has a real problem with car traffic. So, one solution would be to triple the price of gas. That's what anti-net neutrality people are saying.
Maybe the guy who runs a failing cable channel that nobody's ever heard of
https://en.wikipedia.org/wiki/AXS_TV
isn't the best at this. If you want to know how Cuban got rich, he basically got really lucky with some acquisitions during the dotcom boom.
Ewww, you had me until the last part. I can't stand hearing people throw stones at successful people like that. Cuban is rich because he got lucky is a horrible mindset to have. No mas, no mas.
This is why this is such a difficult concept to comprehend.