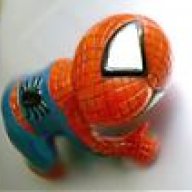 Your Friendly Neighborhood Spider-man
Cornerstone Member
Sep 11, 2013
9,383
3,002
12,830
I just finished RE 8. Great game, length is just nice for me. Spend about 5 dyas on the game in total.
I think I will be taking a break from new game unless my friendswanted to start Diablo 3.

I will stil play an hour or so Fortnite when my friends are online in evening.

I wanted to start working on my game again. The stroy writng part turned out to tbe the toughest part of development so far.